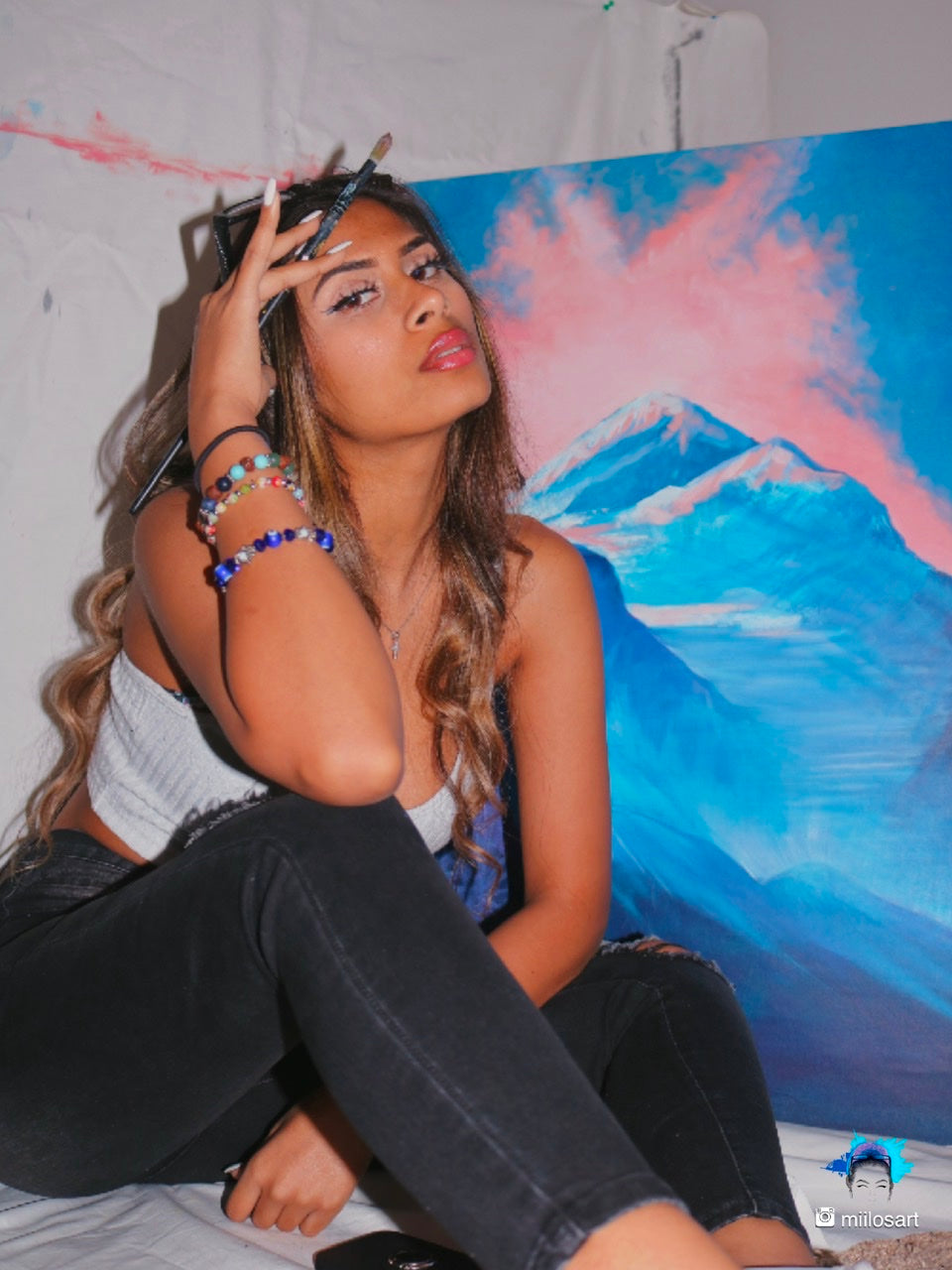 Hello there! My name is Marlene, but I go by "Miilo" (pronounced my-low). I'm an Artist; Painter, Art Instructor, Graphic Designer & Content Creator based in Dubai, U.A.E.

Born & raised in Dubai, I grew up within a conservative society where art was never truly accepted, let alone admired. And as a child, I always wanted to be an artist because my soul yearned for creativity. So I left for the US to pursue my career in art, to grow outside of my comfort zone & evolve into the artist I am today. It took a while to learn & unlearn a lot about myself, but it became easier to embrace everything that came my way. If I could describe what 'art' means to me in a word, I would say 'life'. Art is something I cannot live without. It is a part of me; my escape, a medium of self expression & it presents different perspectives.

So, here you will find everything & more than you could ever imagine. I encourage you to go ahead, browse through & get lost in my world of art✨
In other words, Welcome!
VIEW MY PORTFOLIO